WE WILL NOT DESCRIBE THE CONVERSATION
 Midtown Direct Rep: THEATER at the WOODLAND is a series of readings of new plays and musicals in development presented on Sunday evenings in the Parlor at The Woodland, right in the center of Maplewood Village. The readings include lively post-show discussions with the cast and creative team, fostering a fun and collaborative environment that allows the audience to be a part of the development of vital new works. Many of the plays presented by this reading series have gone on to major productions off-Broadway, in regional theaters, and beyond. 
---
Playwright Eugenie Carabatsos
SUNDAY, OCTOBER 2, 2016 AT 7PM
WE WILL NOT DESCRIBE
THE CONVERSATION
by Eugenie Carabatsos
Directed by Christina Roussos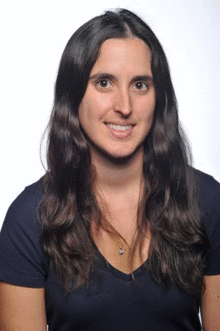 Click Here To Purchase Tickets
Midtown Direct Rep (MDR) continues its 2016-17 staged reading series, Theater at The Woodland, with a presentation of WE WILL NOT DESCRIBE THE CONVERSATION written by Eugenie Carabatsos, directed by Christina Roussos. This staged reading will be performed for one night only on Sunday, November 20, 2016 at 7pm in the Parlor at The Woodland (60 Woodland Rd. Maplewood, NJ), where MDR is the resident theater company. The reading is $15(in advance), $20(at the door) and open to the public. Student/Senior discounts are available.
About WE WILL NOT DESCRIBE THE CONVERSATION
Inspired by a missing scene in Crime and Punishment, We Will Not Describe the Conversation follows a massage therapist whose newest client has come with the news that her estranged brother has committed a heinous crime–killing and elderly woman with an axe–and is nowhere to be found. The women try to piece together how this happened, while also uncovering their own dark desires and the fear that they will one day turn out like him.
About Playwright Eugenie Carabatsos
Eugenie is a New York based playwright. Her full-length plays have won the Kennedy Center Harold and Mimi Steinberg National Student Playwriting Award, BroadwayWorld Award for Best Play in South Carolina, the Trustus Theatre Playwrights Contest, the Mountain Playhouse Comedy Writing Competition, the Venus Theatre Festival, the University of Tulsas WomensWork Competition, and the Variations Theatre Groups Unchained Festival. They have been produced by Trustus Theatre, iDiOM Theatre, and South Park Theatre, as well as in festivals and through development programs like the Great Plains Theater Conference and Last Frontier Theater Conference. She graduated with her MFA in Dramatic Writing from Carnegie Mellon University in 2016, and received her BA from Wesleyan University in 2010. More info at www.eugeniecarabatsos.com or New Play Exchange.
2016-17 Season
THEATER AT THE WOODLAND

---
October 23, 2016 at 7pm
The Burdens
by Matt Schatz
---
November 20, 2016 at 7pm
We Will Not Describe the Conversation
by Eugenie Carabatsos
---
December 11, 2016 at 7pm
Torn Asunder

---
February 12, 2017 at 7pm
TBA